Book direct benefits
We don't charge additional
fee for promotions.
Shuttle services.
Best Rate Guarantee.
Discover the Best of Anaheim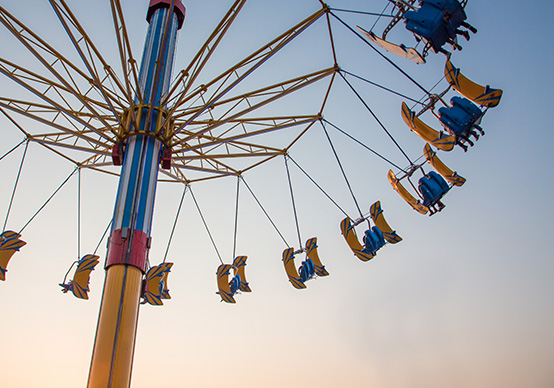 At Cortona Inn & Suites, our staff of Anaheim insiders know every inch of the city. Who better to provide you with recommendations for the best events, dining and shopping in the area? Explore their top picks right here.
Can't-Miss Studio Tours
October 03, 2016

If you're a TV show or movie fanatic, then you can't miss studio tours while visiting the land of production. Visitors explore indoor and outdoor sets and get to see the props used to create their favorite movies and shows firsthand. Since Hollywood boasts a variety of backlot tours, the easiest way to decide which one to visit is by choosing your favorite movies, and the best part is that no two tours will be the same. And who knows, there may even be some celebrity sightings while you're there!

Paramount Studio Tour

Home to Star Trek, Spider-Man 3, Dream Girls, Forrest Gump, The Godfather, The Blacklist, Dr. Phil, and NCIS: Los Angeles, as well as the Bronson Gate sound stages, New York backlot and much more.

Note: After Dark Studio Tour returns September 23 through November 5 where guests have exclusive access to the Hollywood Forever cemetery.

5515 Melrose Avenue, Hollywood, CA 90038

Warner Brothers Studio Tour

Home to Gilmore Girls, Batman, The Big Bang Theory, and Argo, as well as a Harry Potter exhibit, DC Universe exhibit, and Friends' Central Perk set just to name a few.

3400 W. Riverside Dr., Burbank, CA 91505

Sony Pictures Studio Tour

Home to the The Wizard of Oz, Spider Man, Air Force One, Jeopardy, Wheel of Fortune, and props from Stuart Little, Charlie's Angels, and The Patriot.

10000 West Washington Blvd., Culver City, California 90232

Share
Gallery

See what makes picture-perfect Cortona Inn & Suites one of Anaheim's most popular hotels.

Learn more

About Us

Located within walking distance of Disneyland® Park, our Tuscan-style hotel is a family favorite for theme park getaways.

Learn more

"Great value"
This hotel is a great value for the quality of rooms they have. They're clean, updated and very comfortable. The beds were super comfy as well and compared to other hotels we've stayed at in the area, this takes top notch. I would absolutely recommend anyone to stay here. We will definitely be staying here again!

Renee P

"Walking distance to Disneyland"
Very friendly and helpful staff, nice breakfast, excellent value for money. We stayed here for 6 nights and really can't fault the place. We wanted a place close to Disneyland without costing a fortune and were very happy with Cortona Inn and Suites.

Michelle D

"Great place to stay if you are going to Disneyland"
Rooms were rather nice. Housekeeping were wonderful! They always did little special things for us and our children while we were out. Management were so nice and helpful. There is a delicious continental breakfast every morning. They even have a convenient gift shop right in the lobby. We will definitely be returning!

mcalive2005

"Will definitely stay again!"
My family and I stayed at Cortona for the weekend. The hotel is not far from Disney which was super convenient! The beds were so comfy, the staff was awesome and it was very quiet. I will definitely book here again for my next Disney trip!

brentoiyat