From The Airport To Anaheim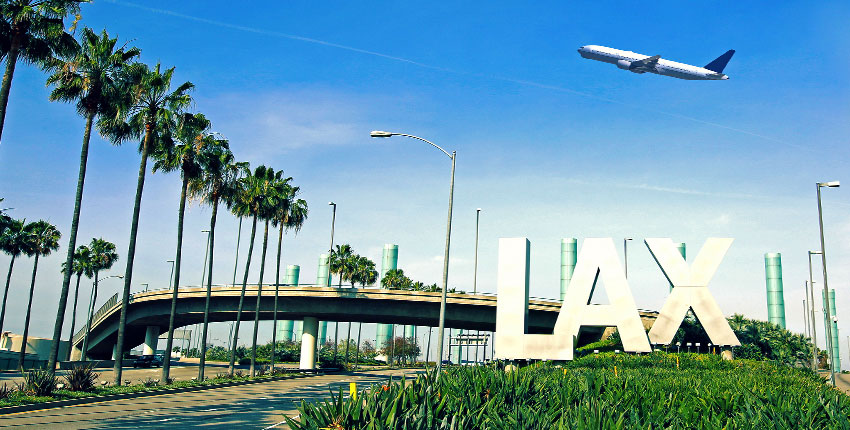 Airport shuttle service is available from Los Angeles International (LAX) airport, John Wayne/Orange County/Santa Ana (SNA) airport and Long Beach (LBG) airport to and from the Cortona Inn & Suites Anaheim Resort.
Please note that service to and from *Burbank and *Ontario airports is only offered by Super Shuttle.
For service to and from the Cortona Inn & Suites, the following companies will offer reliable and efficient service:
Karmel Shuttle | Serving LAX, LGB & SNA
Super Shuttle | Serving *BUR, LAX, LGB, *ONT & SNA
Distance from Cortona Inn & Suites to:
BUR Burbank | 42 miles | 68 kilometers
LAX Los Angeles | 31 miles | 50 kilometers
LGB Long Beach | 18 miles | 29 kilometers
ONT Ontario | 37 miles | 60 kilometers
SNA John Wayne | 12 miles | 19 kilometers
We recommend that guests contact their travel agent for information on the most economical means of airport transportation. For your convenience, Karmel Shuttle can be booked by clicking the link above.
About Us

Located within walking distance of Disneyland® Park, our Tuscan-style hotel is a family favorite for theme park getaways.

Learn more

Gallery

See what makes picture-perfect Cortona Inn & Suites one of Anaheim's most popular hotels.

Learn more

"Will definitely stay again!"
My family and I stayed at Cortona for the weekend. The hotel is not far from Disney which was super convenient! The beds were so comfy, the staff was awesome and it was very quiet. I will definitely book here again for my next Disney trip!

brentoiyat

"Great place to stay if you are going to Disneyland"
Rooms were rather nice. Housekeeping were wonderful! They always did little special things for us and our children while we were out. Management were so nice and helpful. There is a delicious continental breakfast every morning. They even have a convenient gift shop right in the lobby. We will definitely be returning!

mcalive2005

"Great value"
This hotel is a great value for the quality of rooms they have. They're clean, updated and very comfortable. The beds were super comfy as well and compared to other hotels we've stayed at in the area, this takes top notch. I would absolutely recommend anyone to stay here. We will definitely be staying here again!

Renee P

"Walking distance to Disneyland"
Very friendly and helpful staff, nice breakfast, excellent value for money. We stayed here for 6 nights and really can't fault the place. We wanted a place close to Disneyland without costing a fortune and were very happy with Cortona Inn and Suites.

Michelle D